One of the easiest deposit methods on the Caesars Sportsbook app is using a credit or debit card.  Our video tutorial will show you how to do so in four easy steps.
Step 1: Check your account balance
Once you have the Caesars Sportsbook App opened and are logged in, the first step is to click on your account balance at the top right of the screen.
That will take you to the profile page. There, you will click on the deposit button to begin the depositing process.
Step 2: Select your deposit method
The next step is selecting your depositing method. In this tutorial, we'll select the debit card option.
Step 3: Enter your card info
After selecting the debit card option, the third step is to enter the card information and select the amount you want to deposit. Once completed, click the continue.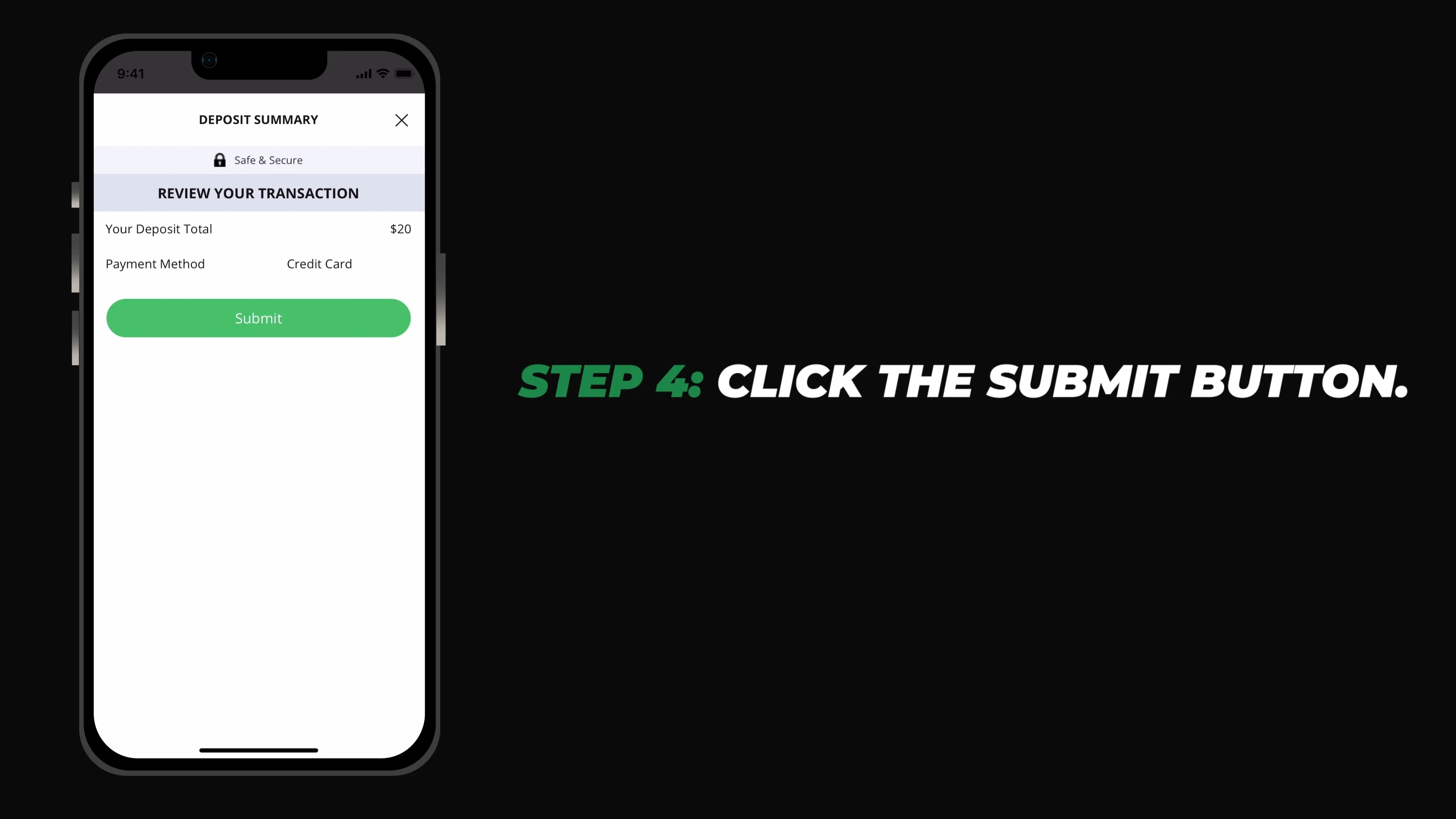 Step 4: Submit your deposit
The fourth and final step in the depositing process is clicking the submit button.
Congratulations, you have successfully deposited money into your Caesars Sportsbook account using a debit or credit card!
Caesars Sportsbook Credit Card Deposit FAQ
Can I use a credit or debit card to deposit to my Caesars Sportsbook account?
Yes. You can use both credit and debit cards to deposit money to your Caesars Sportsbook account. Keep in mind, however, that you can't use credit/debit cards as a withdrawal method.
Also note that credit/debit card deposits have one of the highest rejection rates among all Caesars Sportsbook payment methods. Issuing banks will often decline gambling-related transactions.
What credit cards does Caesars Sportsbook accept?
According to the Caesars Sportsbook website, you can currently use Visa and MasterCard to make deposits, as well as Discover Card.
Does Caesars Sportsbook accept PayPal?
Yes. As long as your PayPal account is funded by a verified bank account, you can use PayPal to deposit at Caesars Sportsbook. Deposits will deduct from your existing PayPal balance by default, and you must have a bank account in place as your backup payment method.
What deposit methods can I use at Caesars Sportsbook?
Caesars Sportsbook currently accepts Visa, Mastercard or Discover credit and debit cards, ACH/eCheck (by VIP Preferred), online banking transaction, Caesars Sportsbook Play+ Card, PayPal, Venmo, and PayNearMe.
You can also make cash deposits (as well as withdraw funds from your Caesars account) at Caesars Sportsbook retail locations in states where Caesars' online sportsbook operates.
How do I put money on my Caesars card?
You can load money to a Caesars Sportsbook Prepaid Play+ card, and then use that card to fund your Caesars betting account. The Caesars Play+ card is a prepaid card specifically designed to conveniently deposit funds, as well as facilitate withdrawal requests, from Caesars Sportsbook.
Access our full library of Caesars help articles for more information or read our detailed Caesars review. You can also jump straight to our list of the best sportsbook promotions for your state.